You can pay for your products via PayPal. All you need to do, is select 'PayPal' as the payment method in your order. You will automatically be redirected to PayPal, and you can proceed with the payment.
PayPal is the faster, safer way to pay for purchases online and is free. If you do not have a PayPal account, you can register here.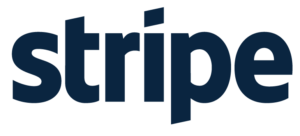 Easy and fast payment via credit or debit card. The capture and saving of your credit or debit card data will be done by our certified partner Stripe.
When we collect payment card details electronically, we use encryption by using Secure Socket Layer (SSL) coding. Whilst we are unable to guarantee 100% security, this makes it hard for a hacker to decrypt your details. You are strongly recommended not to send full credit or debit card details in unencrypted electronic communications with us.
Please be aware of the fact that we have no minimum or maximum transaction amounts for credit or debit card purchases.
Two days after the order, delivery we will charge your credit or debit card. The charge from the reference account is dependent on the conditions of your credit institution.
We accept the following credit / debit cards:
Visa

Visa Electron

MasterCard

Maestro

American Express